Thirty-five Expressive Heads, by Louis-Léopold Boilly, c. 1825. Musee des Beaux-Arts, Tourcoing, France.
Comedy
Volume VII, Number 1 | winter 2013
Miscellany
When a former leader of the Tijuana cartel was shot in the back of the head by a man dressed in a clown costume, five hundred clowns from around Latin America joined together at the International Clown Meeting in Mexico City and staged a fifteen-minute laughathon "to demonstrate their opposition to the generalized violence that prevails in our country."
A difference of taste in jokes is a great strain on the affections.
- George Eliot, 1876
Lapham'sDaily
Stay Updated Subscribe to the LQ Newsletter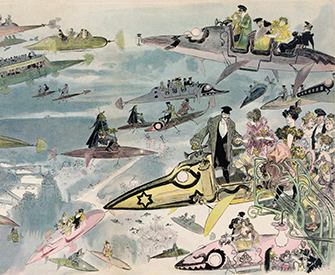 Roundtable
From Albert Robida's cities in the sky to Jules Verne's 1960s dystopia. More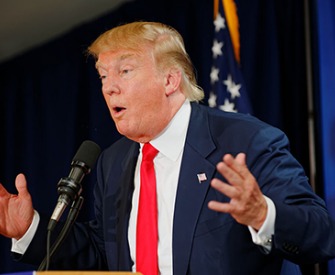 DÉjÀ Vu
2017:
The Trump administration lies about terrorist attacks.
c. 1517:
Machiavelli assures "fraud is fair in war."
More

LQ Podcast
Lewis Lapham talks to Andrew J. Bacevich about America's shift from the Cold War to war in the Middle East. More