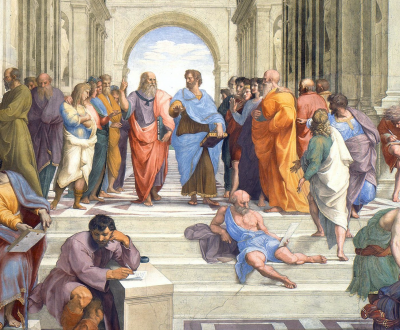 School of Athens, by Raphael, 1505. Apostolic Palace, Vatican City.
Ways of Learning
Volume 1, Number 4 | fall 2008
Anyone who has passed through the regular gradations of a classical education, and is not made a fool by it, may consider himself as having had a very narrow escape.
- William Hazlitt, 1821
Lapham'sDaily
Stay Updated Subscribe to the LQ Newsletter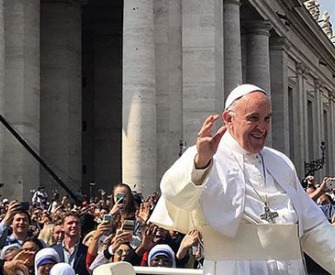 DÉjÀ Vu
2017:
The Vatican forbids gluten-free communion.
1052:
Leavened or unleavened? Saint Peter Damian says he doesn't care.
More

LQ Podcast
Lewis Lapham talks to Michael Kazin, author of War Against War: The American Fight for Peace, 1914-1918. More