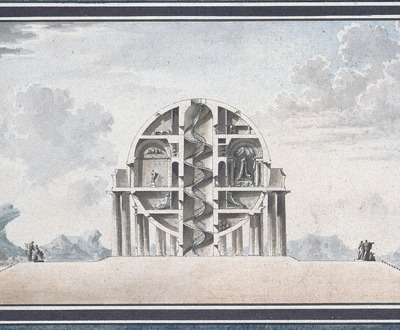 Design for a House for a Cosmopolite, by Antoine-Laurent-Thomas Vaudoyer, 1783. © Private Collection / Archives Charmet / Bridgeman Images.
Home
Volume X, Number 1 | winter 2017
Miscellany
The West's first flushable indoor toilet was designed in 1596 by John Harington, the "saucy godson" of Queen Elizabeth. He published his findings as The Metamorphosis of Ajax, the title a pun on a jakes, slang for a lavatory. Harington was banished from court for the pamphlet but allowed back in 1598, when he installed a water closet in the queen's Richmond palace.
Being offended is the natural consequence of leaving one's home.
- Fran Lebowitz, 1981
Lapham'sDaily
Stay Updated Subscribe to the LQ Newsletter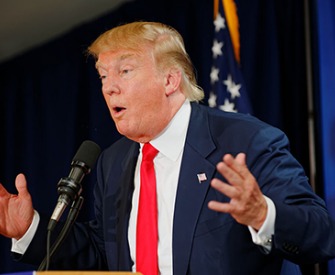 DÉjÀ Vu
2017:
The Trump administration lies about terrorist attacks.
c. 1517:
Machiavelli assures "fraud is fair in war."
More

LQ Podcast
Lewis Lapham talks with William Hogeland about the creation of the United States' first standing army and its victory over a coalition of Indian forces that sought to halt the country's expansion. More