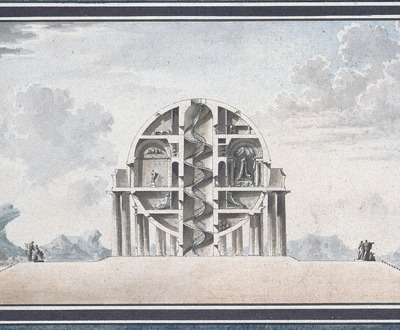 Design for a House for a Cosmopolite, by Antoine-Laurent-Thomas Vaudoyer, 1783. © Private Collection / Archives Charmet / Bridgeman Images.
Home
Volume X, Number 1 | winter 2017
Miscellany
Analytic philosopher Ludwig Wittgenstein was asked in 1926 by his youngest sister to help plan her new house. He quickly became obsessed, taking a year to design the door handles, another for the radiators. Near the project's completion, he demanded the ceiling be raised thirty millimeters to achieve his desired proportions. "It seemed indeed to be much more a dwelling for the gods," wrote another Wittgenstein sister, "than for a small mortal like me."
Hatred of domestic work is a natural and admirable result of civilization.
- Rebecca West, 1912
Lapham'sDaily
Stay Updated Subscribe to the LQ Newsletter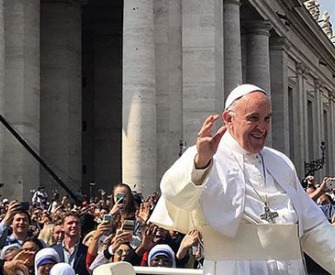 DÉjÀ Vu
2017:
The Vatican forbids gluten-free communion.
1052:
Leavened or unleavened? Saint Peter Damian says he doesn't care.
More

LQ Podcast
Lewis Lapham talks to Michael Kazin, author of War Against War: The American Fight for Peace, 1914-1918. More