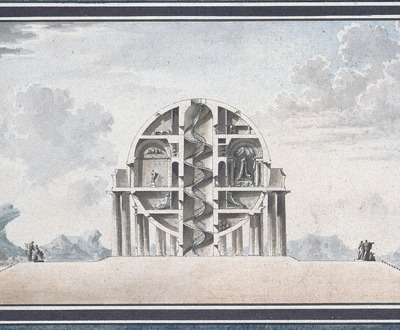 Design for a House for a Cosmopolite, by Antoine-Laurent-Thomas Vaudoyer, 1783. © Private Collection / Archives Charmet / Bridgeman Images.
Home
Volume X, Number 1 | winter 2017
Miscellany
In 1882 the nawab of Bahawalpur ordered a bed from a Parisian manufacturer that included four life-size bronze gurines of naked women with natural hair and movable eyes and arms, holding fans and horsetails. Wires were arranged so downward pressure on the mattress set the gures in motion, fanning and winking at him, while a selection from Gounod's opera Faust played from a built-in music box.
The home is a human institution. All human institutions are open to improvement.
- Charlotte Perkins Gilman, 1903
Lapham'sDaily
Stay Updated Subscribe to the LQ Newsletter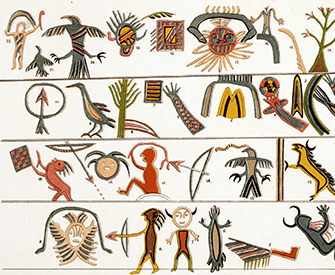 Roundtable
Revisiting the life and work of the eccentric anthropologist Paul Radin. More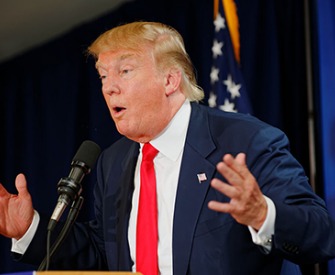 DÉjÀ Vu
2017:
The Trump administration lies about terrorist attacks.
c. 1517:
Machiavelli assures "fraud is fair in war."
More

LQ Podcast
The Pulitzer Prize–winning historian speaks with Lewis Lapham about her latest book, The Bully Pulpit. More