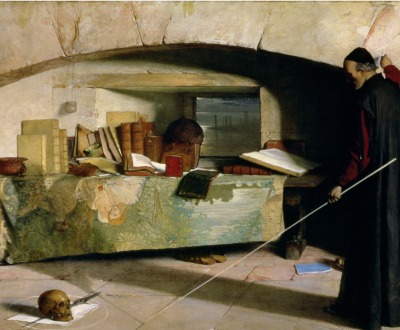 The Spell, by William Fettes Douglas, 1864. © National Gallery of Scotland, Edinburgh, Scotland, The Bridgeman Art Library. 
Magic Shows
Volume V, Number 3 | summer 2012
Miscellany
Among the acts advertised for a show in the Isle of Wight in 1849 by the "Unparalleled Necromancer Rhia Rhama Rhoos" were the Pudding Wonder and the Pyramid Wonder. The latter, it was noted, had been bought for five thousand guineas from "a Chinese Mandarin, who died of grief immediately after parting with the secret." The performer and author of the ad copy was Charles Dickens.
Bid me discourse, I will enchant thine ear.
- William Shakespeare, 1592
Lapham'sDaily
Stay Updated Subscribe to the LQ Newsletter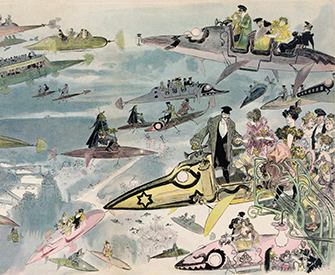 Roundtable
From Albert Robida's cities in the sky to Jules Verne's 1960s dystopia. More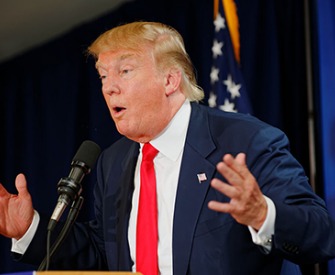 DÉjÀ Vu
2017:
The Trump administration lies about terrorist attacks.
c. 1517:
Machiavelli assures "fraud is fair in war."
More

LQ Podcast
Lewis Lapham talks to Andrew J. Bacevich about America's shift from the Cold War to war in the Middle East. More