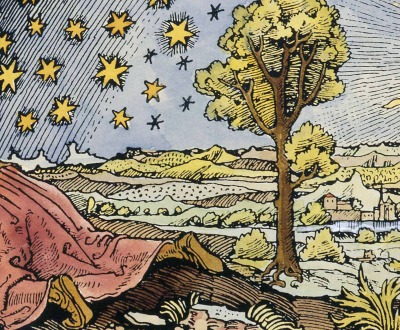 Medieval missionary discovering the point where heaven and earth meet, twentieth-century coloration of black-and-white engraving from The Atmosphere, by Camille Flammarion, 1888. 
The Future
Volume IV, Number 4 | fall 2011
Miscellany
By the end of the century, a report by the National Science Foundation in 1982 predicted, 40 percent of American homes will have "two videotex service"—a term describing the emergent conjunction of communications and computing. A U.S. Census report found in 2000 that 42 percent of American homes used the Internet. The first year the census started tracking U.S. computer usage was 1984.
It would be madness, and inconsistency, to suppose that things which have never yet been performed can be performed without employing some hitherto untried means.
- Francis Bacon, 1620
Lapham'sDaily
Stay Updated Subscribe to the LQ Newsletter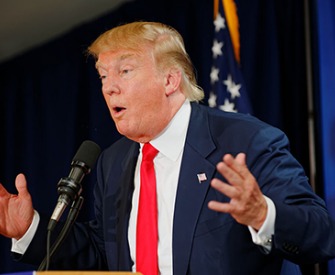 DÉjÀ Vu
2017:
The Trump administration lies about terrorist attacks.
c. 1517:
Machiavelli assures "fraud is fair in war."
More

LQ Podcast
The Pulitzer Prize–winning historian speaks with Lewis Lapham about her latest book, The Bully Pulpit. More