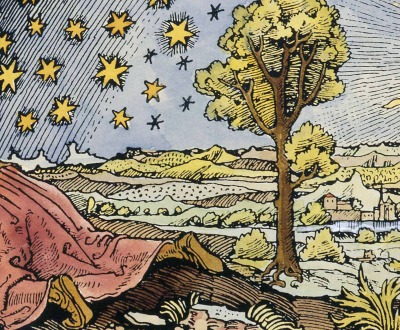 Medieval missionary discovering the point where heaven and earth meet, twentieth-century coloration of black-and-white engraving from The Atmosphere, by Camille Flammarion, 1888. 
The Future
Volume IV, Number 4 | fall 2011
Miscellany
"The splendors of this age outshine all other recorded ages," wrote Ralph Waldo Emerson in 1871. "I have seen wrought five miracles—namely, the steamboat, the railroad, the electric telegraph, the application of the spectroscope to astronomy, the photograph." He died in 1882, missing the invention of the machine gun by three years, the gramophone and radar by five years, and the diesel-fueled internal combustion engine by ten years.
The world began without man, and it will end without him.
- Claude Lévi-Strauss, 1955
Lapham'sDaily
Stay Updated Subscribe to the LQ Newsletter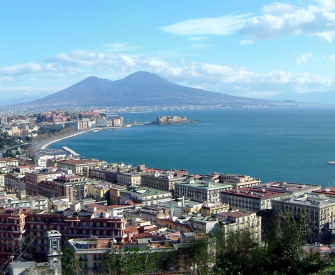 DÉjÀ Vu
2016:
Elena Ferrante is unwillingly unmasked.
1847:
A letter from Charlotte Brontë's nom de plume.
More

LQ Podcast
The Pulitzer Prize–winning historian speaks with Lewis Lapham about her latest book, The Bully Pulpit. More