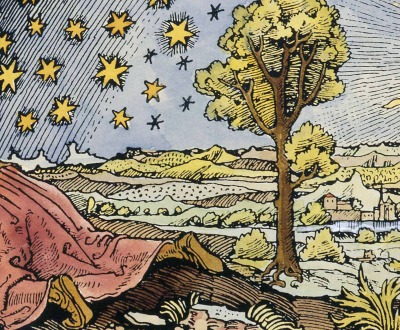 Medieval missionary discovering the point where heaven and earth meet, twentieth-century coloration of black-and-white engraving from The Atmosphere, by Camille Flammarion, 1888. 
The Future
Volume IV, Number 4 | fall 2011
Miscellany
"Have reserved two tickets for my first night. Come and bring a friend, if you have one," wired George Bernard Shaw to Winston Churchill, referring to Pygmalion's premiere. "Impossible to come to first night. Will come to second night, if you have one," Churchill wired back.
My interest is in the future, because I am going to spend the rest of my life there.
- Charles F. Kettering, 1946
Lapham'sDaily
Stay Updated Subscribe to the LQ Newsletter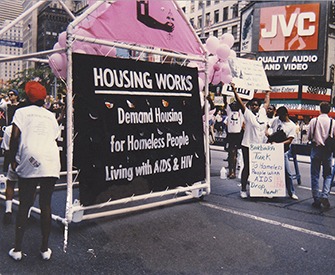 Roundtable
A visual history of twenty-five years of Housing Works, the New York City nonprofit helping people with HIV/AIDS. More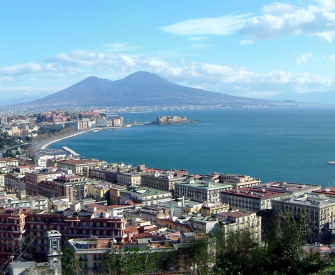 DÉjÀ Vu
2016:
Elena Ferrante is unwillingly unmasked.
1847:
A letter from Charlotte Brontë's nom de plume.
More

LQ Podcast
The Pulitzer Prize–winning historian speaks with Lewis Lapham about her latest book, The Bully Pulpit. More