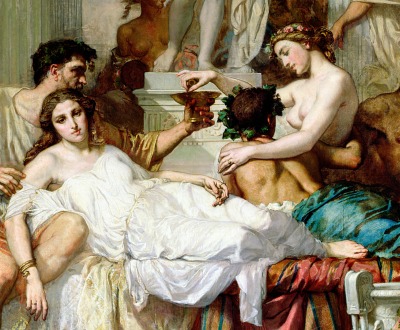 The Romans of the Decadence (detail), by Thomas Couture, 1847. Musée d'Orsay.
Intoxication
Volume VI, Number 1 | winter 2012
Miscellany
In 1387 the physicians to Charles II of Navarre, in order to treat his illness, soaked his sheets in aqua vitae, a distilled wine, and wrapped him in them to enhance the curative power that the liquid was supposed to possess. The sheets were then sewn shut by a maid, who, instead of cutting the final bit of string, set a candle to it. The alcohol-soaked king went up in a blaze and the maid ran away, leaving him to burn to death.
There are two things that will be believed of any man whatsoever, and one of them is that he has taken to drink.
- Booth Tarkington, 1914
Lapham'sDaily
Stay Updated Subscribe to the LQ Newsletter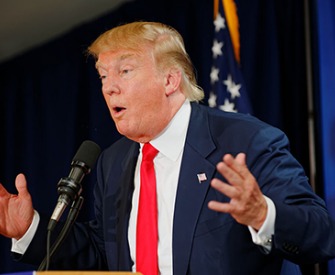 DÉjÀ Vu
2017:
The Trump administration lies about terrorist attacks.
c. 1517:
Machiavelli assures "fraud is fair in war."
More

LQ Podcast
Discovering communities of microbes that exists within us. More