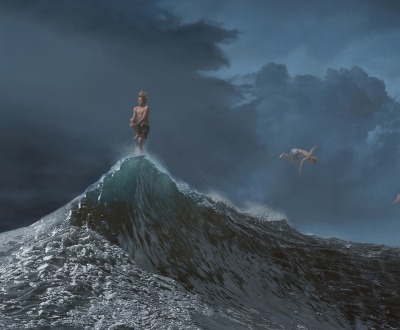 The Precision of Luck, by Joel Rea, 2015. Oil on canvas, 36 1/4 x 48 inches. © Joel Rea, courtesy the artist and Jonathan LeVine Gallery, New York City. 
Luck
Volume IX, Number 3 | summer 2016
Miscellany
Legend regarding the horseshoe as a lucky symbol holds that in the tenth century, while St. Dunstan was working in England as a farrier, the devil entered the forge and demanded his hooves be reshod. During the process, the future saint caused as much pain as he could, and the devil begged him to stop. Dunstan agreed—on the condition that Satan never enter a house where a horseshoe is on display.
Luck is believing you're lucky.
- William Carlos Williams, 1947
Lapham'sDaily
Stay Updated Subscribe to the LQ Newsletter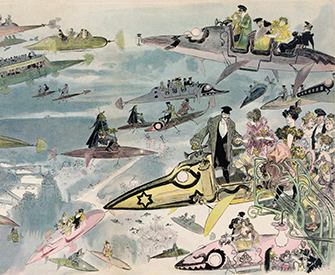 Roundtable
From Albert Robida's cities in the sky to Jules Verne's 1960s dystopia. More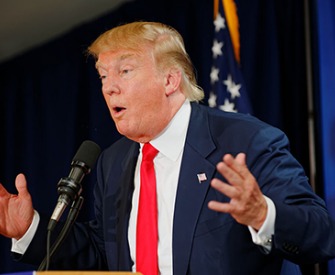 DÉjÀ Vu
2017:
The Trump administration lies about terrorist attacks.
c. 1517:
Machiavelli assures "fraud is fair in war."
More

LQ Podcast
Lewis Lapham talks to Andrew J. Bacevich about America's shift from the Cold War to war in the Middle East. More