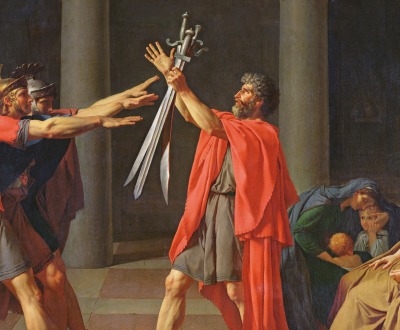 The Oath of the Horatii, by Jacques-Louis David, 1784. Louvre, Paris, France.
Revolutions
Volume VII, Number 2 | spring 2014
Miscellany
Among those who stayed at the Florida Hotel while reporting on the Spanish Civil War were John Dos Passos, Ernest Hemingway, Josephine Herbst, Robert Capa, Antoine de Saint-Exupéry, and Martha Gellhorn. Gellhorn noted a day when an "influx of shits" came for lunch, one of whom was "a nice handsome dumb named Errol Flynn who looks like white fire on screen but is only very, very average off."
Those who make peaceful revolution impossible will make violent revolution inevitable.
- John F. Kennedy, 1962
Lapham'sDaily
Stay Updated Subscribe to the LQ Newsletter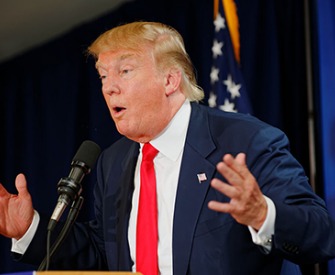 DÉjÀ Vu
2017:
The Trump administration lies about terrorist attacks.
c. 1517:
Machiavelli assures "fraud is fair in war."
More

LQ Podcast
The Pulitzer Prize–winning historian speaks with Lewis Lapham about her latest book, The Bully Pulpit. More