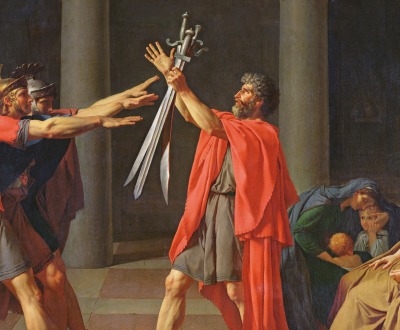 The Oath of the Horatii, by Jacques-Louis David, 1784. Louvre, Paris, France.
Revolutions
Volume VII, Number 2 | spring 2014
Miscellany
On July 13, 1793, a Girondist young woman stabbed to death the Montagnard Jean-Paul Marat, editor of The Friend of the People. The state funeral was arranged by Jacques-Louis David, who soon afterward painted his Death of Marat; every member of the National Convention came, and the Marquis de Sade delivered the eulogy.
An oppressed people are authorized, whenever they can, to rise and break their fetters.
- Henry Clay, 1842
Lapham'sDaily
Stay Updated Subscribe to the LQ Newsletter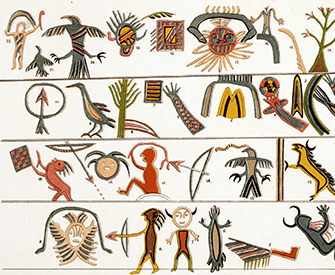 Roundtable
Revisiting the life and work of the eccentric anthropologist Paul Radin. More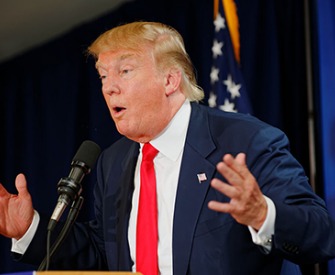 DÉjÀ Vu
2017:
The Trump administration lies about terrorist attacks.
c. 1517:
Machiavelli assures "fraud is fair in war."
More

LQ Podcast
The Pulitzer Prize–winning historian speaks with Lewis Lapham about her latest book, The Bully Pulpit. More