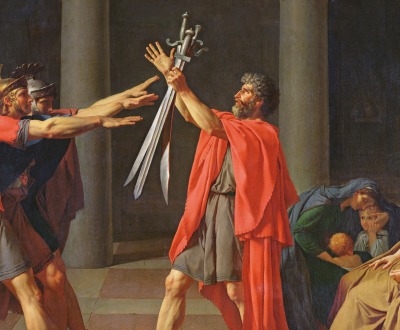 The Oath of the Horatii, by Jacques-Louis David, 1784. Louvre, Paris, France.
Revolutions
Volume VII, Number 2 | spring 2014
Miscellany
A winner of the Nobel Prize in Economics, Paul Krugman wrote in 1998, "The growth of the Internet will slow drastically, as the flaw in 'Metcalfe's law'—which states that the number of potential connections in a network is proportional to the square of the number of participants—becomes apparent: most people have nothing to say to each other! By 2005 or so, it will become clear that the Internet's impact on the economy has been no greater than the fax machine's."
Insurrection of thought always precedes insurrection of arms.
- Wendell Phillips, 1859
Lapham'sDaily
Stay Updated Subscribe to the LQ Newsletter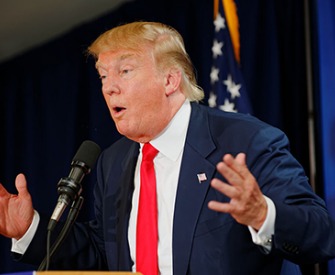 DÉjÀ Vu
2017:
The Trump administration lies about terrorist attacks.
c. 1517:
Machiavelli assures "fraud is fair in war."
More

LQ Podcast
Lewis Lapham talks with William Hogeland about the creation of the United States' first standing army and its victory over a coalition of Indian forces that sought to halt the country's expansion. More