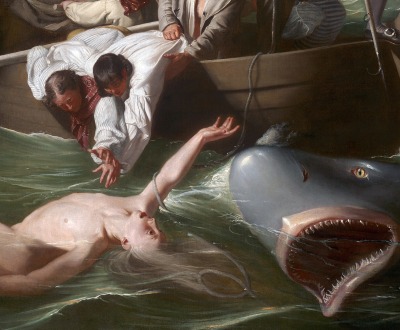 Watson and the Shark, by John Singleton Copley, 1778. National Gallery of Art, Washington D.C.
The Sea
Volume VI, Number 3 | summer 2013
Miscellany
Samuel Johnson enlisted Tobias Smollett, author of Roderick Random, to help rescue Johnson's "Negro servant Francis Barber" from naval service—"a state of life," as James Boswell wrote, "of which Johnson always expressed the utmost abhorrence." Johnson once said, "No man will be a sailor who has contrivance enough to get himself into a jail; for being in a ship is being in a jail, with the chance of being drowned." At another time he claimed, "A man in a jail has more room, better food, and commonly better company."
I am ill every time it blows hard, and nothing but my enthusiastic love for the profession keeps me one hour at sea.
- Admiral Horatio Nelson, 1804
Lapham'sDaily
Stay Updated Subscribe to the LQ Newsletter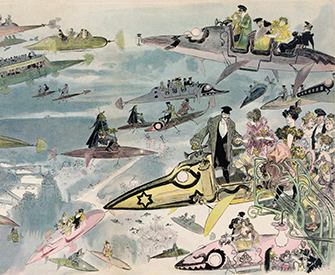 Roundtable
From Albert Robida's cities in the sky to Jules Verne's 1960s dystopia. More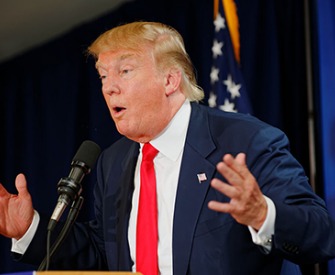 DÉjÀ Vu
2017:
The Trump administration lies about terrorist attacks.
c. 1517:
Machiavelli assures "fraud is fair in war."
More

LQ Podcast
Lewis Lapham talks to Andrew J. Bacevich about America's shift from the Cold War to war in the Middle East. More