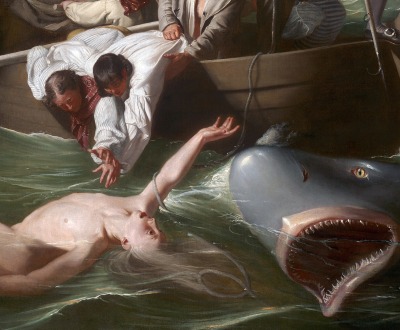 Watson and the Shark, by John Singleton Copley, 1778. National Gallery of Art, Washington D.C.
The Sea
Volume VI, Number 3 | summer 2013
Miscellany
Samuel Johnson enlisted Tobias Smollett, author of Roderick Random, to help rescue Johnson's "Negro servant Francis Barber" from naval service—"a state of life," as James Boswell wrote, "of which Johnson always expressed the utmost abhorrence." Johnson once said, "No man will be a sailor who has contrivance enough to get himself into a jail; for being in a ship is being in a jail, with the chance of being drowned." At another time he claimed, "A man in a jail has more room, better food, and commonly better company."
The bathing was so delightful this morning, and Molly so pressing with me to enjoy myself, that I believe I stayed in rather too long, as since the middle of the day I have felt unreasonably tired. I shall be more careful another time, and shall not bathe tomorrow as I had before intended.
- Jane Austen, 1804
Lapham'sDaily
Stay Updated Subscribe to the LQ Newsletter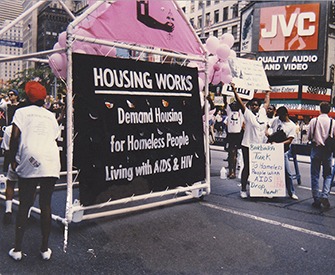 Roundtable
A visual history of twenty-five years of Housing Works, the New York City nonprofit helping people with HIV/AIDS. More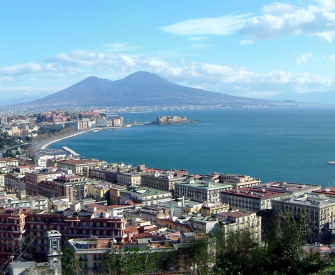 DÉjÀ Vu
2016:
Elena Ferrante is unwillingly unmasked.
1847:
A letter from Charlotte Brontë's nom de plume.
More

LQ Podcast
The Pulitzer Prize–winning historian speaks with Lewis Lapham about her latest book, The Bully Pulpit. More