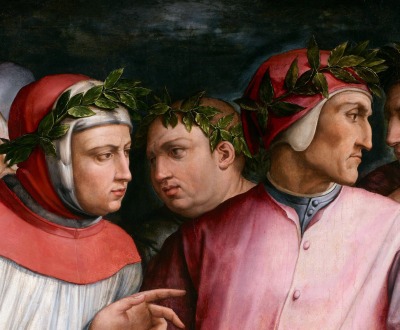 Six Tuscan Poets, by Giorgio Vasari, 1544. Minneapolis Institute of Arts, Minnesota.
Communication
Volume V, Number 2 | spring 2012
Miscellany
Having surrendered at the Appomattox Court House earlier that year, Gen. Robert E. Lee in 1865 became the president of Washington College—now Washington & Lee University—where he suggested, "The study of the mother tongue in any country is an important element of polite education, and is moreover valuable for its practical utility and necessary relation to other branches of learning." He established in 1869 a chair in English language and literature, the first of its kind in the United States.
Language is a part of our organism and no less complicated than it.
- Ludwig Wittgenstein, 1915
Lapham'sDaily
Stay Updated Subscribe to the LQ Newsletter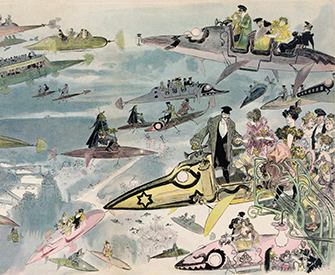 Roundtable
From Albert Robida's cities in the sky to Jules Verne's 1960s dystopia. More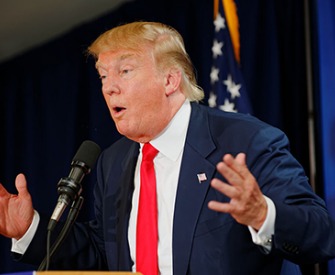 DÉjÀ Vu
2017:
The Trump administration lies about terrorist attacks.
c. 1517:
Machiavelli assures "fraud is fair in war."
More

LQ Podcast
Lewis Lapham talks to Andrew J. Bacevich about America's shift from the Cold War to war in the Middle East. More