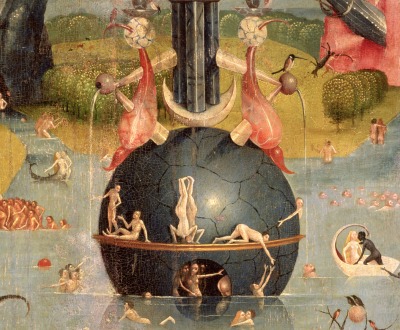 Detail of the center panel of The Garden of Earthly Delights triptych, by Hieronymous Bosch, c. 1500. © Prado, Madrid / Bridgeman Images.
Flesh
Volume IX, Number 4 | fall 2016
Miscellany
Roman gladiators' vegetarian diet was so full of beans and barley they were called hordearii, "barley men." While serving as a gladiator-school physician, Galen criticized the diet; it built up bodies "not with dense and compressed flesh," he wrote, "but instead rather more spongy."
As the saying goes, an old woman is always uneasy when dry bones are mentioned in a proverb.
- Chinua Achebe, 1958
Lapham'sDaily
Stay Updated Subscribe to the LQ Newsletter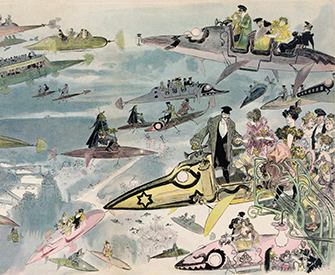 Roundtable
From Albert Robida's cities in the sky to Jules Verne's 1960s dystopia. More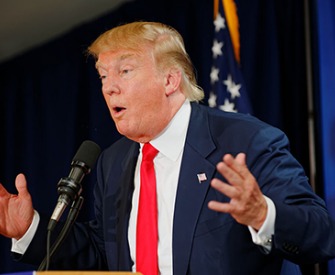 DÉjÀ Vu
2017:
The Trump administration lies about terrorist attacks.
c. 1517:
Machiavelli assures "fraud is fair in war."
More

LQ Podcast
Lewis Lapham talks to Andrew J. Bacevich about America's shift from the Cold War to war in the Middle East. More