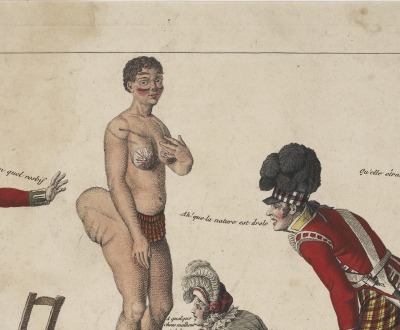 The Curious in Ecstasy or Shoelaces, by Louis François Charon, 1815. Satire of English fascination with South African-born Saartjie Baartman who was exhibited under the name Hottentot Venus. The British Museum, London.
Foreigners
Volume VIII, Number 1 | winter 2015
Miscellany
Emma Lazarus wrote "The New Colossus" to raise money for the Statue of Liberty's pedestal fund in 1883 and soon after embarked on a ship to London to promote the cause for a Jewish homeland in Palestine. Her poem was only placed on a plaque at the foot of the "Mother of Exiles" in 1903, six years after her death.
All men naturally hate each other. We have used concupiscence as best we can to make it serve the common good, but this is mere sham and a false image of charity, for essentially it is just hate.
- Blaise Pascal,
c.
1655
Lapham'sDaily
Stay Updated Subscribe to the LQ Newsletter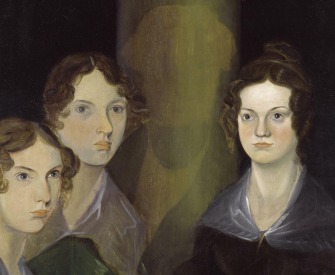 Roundtable
How the novelist's work as a governess shaped her worldview—and her writing. More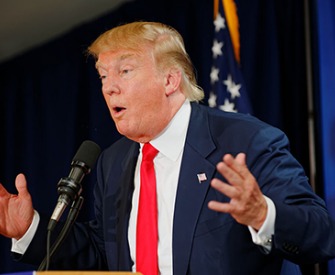 DÉjÀ Vu
2017:
The Trump administration lies about terrorist attacks.
c. 1517:
Machiavelli assures "fraud is fair in war."
More

LQ Podcast
Lewis Lapham talks with Kory Stamper, lexicographer at Merriam-Webster and the author of Word by Word: The Secret Life of Dictionaries. More