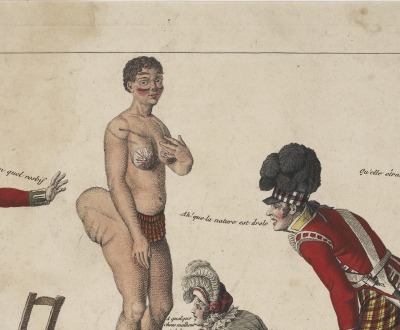 The Curious in Ecstasy or Shoelaces, by Louis François Charon, 1815. Satire of English fascination with South African-born Saartjie Baartman who was exhibited under the name Hottentot Venus. The British Museum, London.
Foreigners
Volume VIII, Number 1 | winter 2015
Miscellany
In July 1947, a U.S. Army spokesman in Roswell, New Mexico, issued a press release to announce that the military had found a "flying disc" that had landed at a ranch near an air base. "It was inspected at the Roswell Army Air Field," according to the army, "and subsequently loaned to higher headquarters." There were no further public statements about the matter.
The less intelligent the white man is, the more stupid he thinks the black.
- André Gide, 1927
Lapham'sDaily
Stay Updated Subscribe to the LQ Newsletter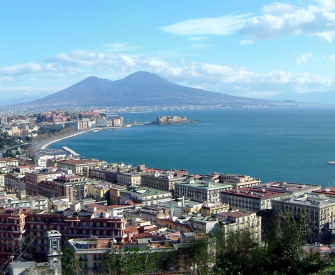 DÉjÀ Vu
2016:
Elena Ferrante is unwillingly unmasked.
1847:
A letter from Charlotte Brontë's nom de plume.
More

LQ Podcast
The Pulitzer Prize–winning historian speaks with Lewis Lapham about her latest book, The Bully Pulpit. More