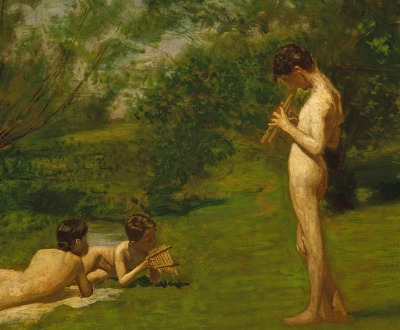 Arcadia, by Thomas Eakins, c. 1883. Metropolitan Museum of Art, bequest of Miss Adelaide Milton de Groot. 
Youth
Volume VII, Number 3 | summer 2014
Miscellany
"As a young man, he was totally asexual," Luis Buñuel recalled of Salvador Dalí, elaborating in a parenthetical comment, "Of course, he's seduced many, particularly American heiresses; but those seductions usually entailed stripping them naked in his apartment, frying a couple of eggs, putting them on the women's shoulders, and, without a word, showing them to the door."
Childhood has no forebodings—but then, it is soothed by no memories of outlived sorrow.
- George Eliot, 1860
Lapham'sDaily
Stay Updated Subscribe to the LQ Newsletter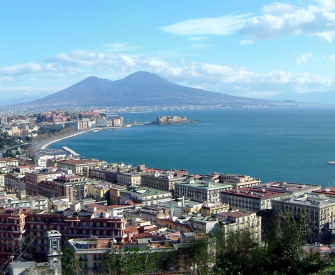 DÉjÀ Vu
2016:
Elena Ferrante is unwillingly unmasked.
1847:
A letter from Charlotte Brontë's nom de plume.
More

LQ Podcast
The Pulitzer Prize–winning historian speaks with Lewis Lapham about her latest book, The Bully Pulpit. More