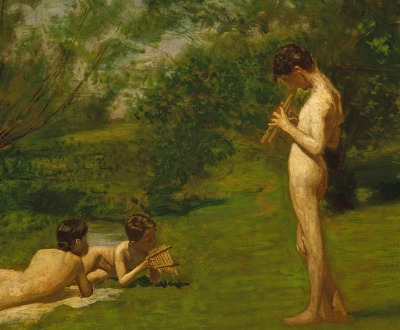 Arcadia, by Thomas Eakins, c. 1883. The Metropolitan Museum of Art, Bequest of Miss Adelaide Milton de Groot, (1876–1967), 1967.
Youth
Volume VII, Number 3 | summer 2014
Miscellany
Phia Rilke's infant daughter had died a year before she gave birth to her son. She named him René Maria—sometimes referring to him as Fräulein, Margaret, and Sophie—and gave him dolls to play with, dressing him as a girl until he was six years old. The poet did not start using Rainer instead of René until he was in his twenties.
No wise man ever wished to be younger.
- Jonathan Swift, 1706
Lapham'sDaily
Stay Updated Subscribe to the LQ Newsletter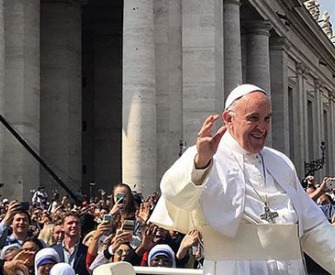 DÉjÀ Vu
2017:
The Vatican forbids gluten-free communion.
1052:
Leavened or unleavened? Saint Peter Damian says he doesn't care.
More

LQ Podcast
Lewis Lapham talks to Michael Kazin, author of War Against War: The American Fight for Peace, 1914-1918. More