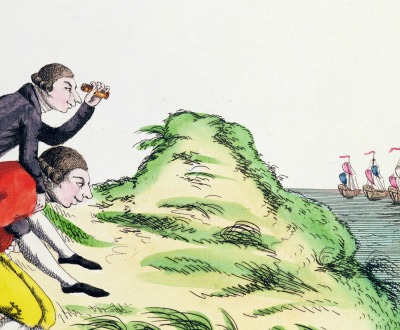 William Pitt the Younger riding on the back of George III while surveying the French squadron, 1803. © Musee de la Ville de Paris, Musee Carnavalet, Paris / Bridgeman Images.
Spies
Volume IX, Number 1 | winter 2016
Miscellany
When asked why he didn't use intelligence agents, Alp Arslan, sultan of the Seljuq Empire in the 1060s, replied that his favored subjects would trust the spies, while his opponents would curry favor and bribe them; he'd end up hearing damaging reports about his friends and positive ones about his enemies. "Reports good and bad are like arrows," Arslan said. "If you shoot enough of them, at least one will hit the target."
Three may keep a secret, if two of them are dead.
- Benjamin Franklin, 1735
Lapham'sDaily
Stay Updated Subscribe to the LQ Newsletter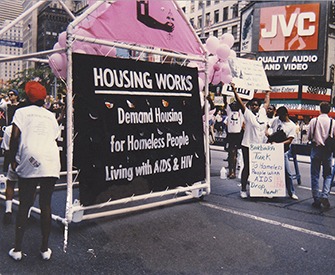 Roundtable
A visual history of twenty-five years of Housing Works, the New York City nonprofit helping people with HIV/AIDS. More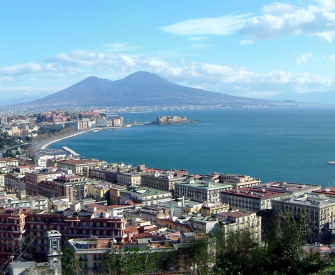 DÉjÀ Vu
2016:
Elena Ferrante is unwillingly unmasked.
1847:
A letter from Charlotte Brontë's nom de plume.
More

LQ Podcast
The Pulitzer Prize–winning historian speaks with Lewis Lapham about her latest book, The Bully Pulpit. More