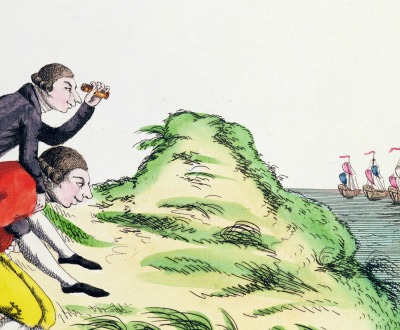 William Pitt the Younger riding on the back of George III while surveying the French squadron, 1803. © Musee de la Ville de Paris, Musee Carnavalet, Paris / Bridgeman Images.
Spies
Volume IX, Number 1 | winter 2016
Miscellany
While stationed as a secret agent in Bern in 1917, future CIA director Allen W. Dulles received a phone call from a Russian exile with an urgent message to deliver to the United States. Having already arranged a rendezvous with Swiss twin sisters at a country inn, Dulles demurred, finding out only later that the caller was Vladimir Lenin, who returned to Russia in a sealed train the next day.
For sooner will men hold fire in their mouths than keep a secret.
- Petronius,
c.
60
Lapham'sDaily
Stay Updated Subscribe to the LQ Newsletter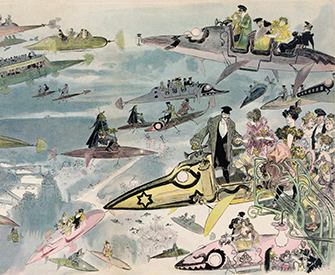 Roundtable
From Albert Robida's cities in the sky to Jules Verne's 1960s dystopia. More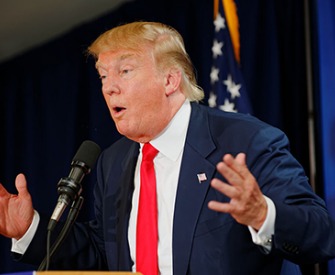 DÉjÀ Vu
2017:
The Trump administration lies about terrorist attacks.
c. 1517:
Machiavelli assures "fraud is fair in war."
More

LQ Podcast
Lewis Lapham talks to Andrew J. Bacevich about America's shift from the Cold War to war in the Middle East. More