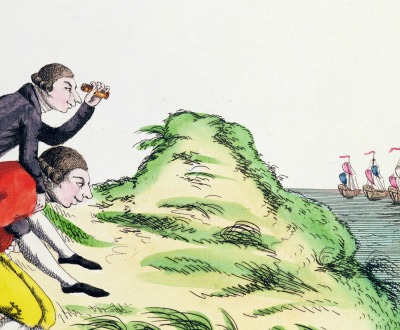 William Pitt the Younger riding on the back of George III while surveying the French squadron, 1803. © Musee de la Ville de Paris, Musee Carnavalet, Paris / Bridgeman Images.
Spies
Volume IX, Number 1 | winter 2016
Miscellany
Concerned about pigeons carrying military communications, German troops in occupied Belgium during World War I would shoot at overhead flocks. Such fears had not abated by World War II, when the British government ordered a systematic slaughter of pigeons throughout the UK, and inmates at British and Australian interment camps were banned from approaching birds on compound grounds.
It was funny how I could feel all alone and under surveillance at the same time.
- Cory Doctorow, 2013
Lapham'sDaily
Stay Updated Subscribe to the LQ Newsletter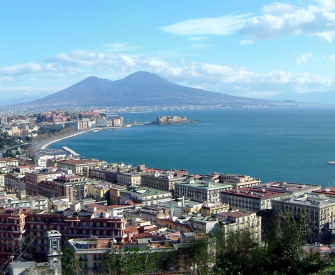 DÉjÀ Vu
2016:
Elena Ferrante is unwillingly unmasked.
1847:
A letter from Charlotte Brontë's nom de plume.
More

LQ Podcast
The Pulitzer Prize–winning historian speaks with Lewis Lapham about her latest book, The Bully Pulpit. More