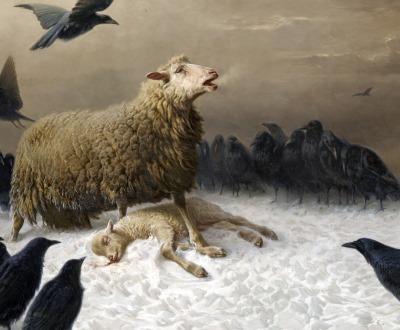 Anguish, by August Friedrich Albrecht Schenck, c. 1878. National Gallery of Victoria, Melbourne.
Animals
Volume VI, Number 2 | spring 2013
Miscellany
Llamas, alpacas, guinea pigs, turkeys, and ducks were among the animals indigenous to the New World that Christopher Columbus encountered on his second voyage there in 1493. On that trip he introduced from the Old World horses, pigs, cattle, sheep, and goats. "A large whale was taken betwixt my land, butting on the Thames and Greenwich," wrote London dweller John Evelyn in his diary on June 3, 1658. "It was killed with a harping iron, struck in the head, out of which spouted blood and water by two tunnels, and after a horrid groan, it ran quiet on shore and died."
The fox knows lots of tricks, the hedgehog only one—but it's a winner.
- Archilochus,
c.
650
BC
Lapham'sDaily
Stay Updated Subscribe to the LQ Newsletter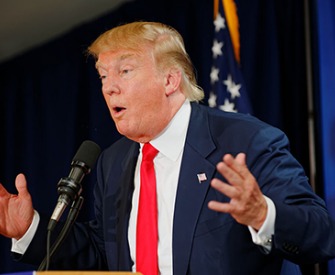 DÉjÀ Vu
2017:
The Trump administration lies about terrorist attacks.
c. 1517:
Machiavelli assures "fraud is fair in war."
More

LQ Podcast
Discovering communities of microbes that exists within us. More